Who knows what exactly Im gonna put here..
Right Now there are some of my Favorite Wavs
More Wavs and Pages will be added
here soon..Thank Yous to James for sending me the wavs
and for puttin up with the wavs wars! *giggle*
Enjoy the background...cause its groovy...
Peace my Friends.
Hippy Blank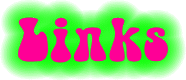 Click Above for More Links..






Gone With The Wind Pics and Sounds
Three Stooges Sounds
Sounds From Airplane! The Movie
Wavs I Dig
That 70s Show Wavs
Elvis Music Wavs
Movie Theme Song Wavs

Sifl N Olly
Caller GO Ahead
Some People Say Im Like Bacon In the Morning
I Dont want no Freakin Monkeys.....
Its So Crescent!
They Got IceCream?
Oh MY Gosh!
Simpsons
The Girls of the Internet....
Give me the number for 911
This is 912...
Thats it Im outta...
All Right Guys..Pipe Down!
Taco Bell Dog
Who Did You Expect?
Viva Gorditas!
A Taco Revolution?
Bless You Taco Bell
Here Lizard Lizard!
Yo Qieuro...
Misc. (good For ChatRooms)
Duck Laffing
What Have I done? (Friends)
*LOL*
Watch your language bud..(Daffy Duck)
SmartyPants (Daffy Duck)
3 Words Fab-u-lous
ooohhhhh What A Grouch (Yosemite Sam)
I was Just here...(X-Files)
Prmise me this isnt leading to something....(X-Files)
Homey Dont Play That (In Living Colour)
You GO Girl
Just when ya thought you had me figured out
Thats Kook Talk! (Kramer from Seinfeld)




Email Me
[ Skip Previous | Previous | LIST SITES | Next | Skip Next | Random Site ]